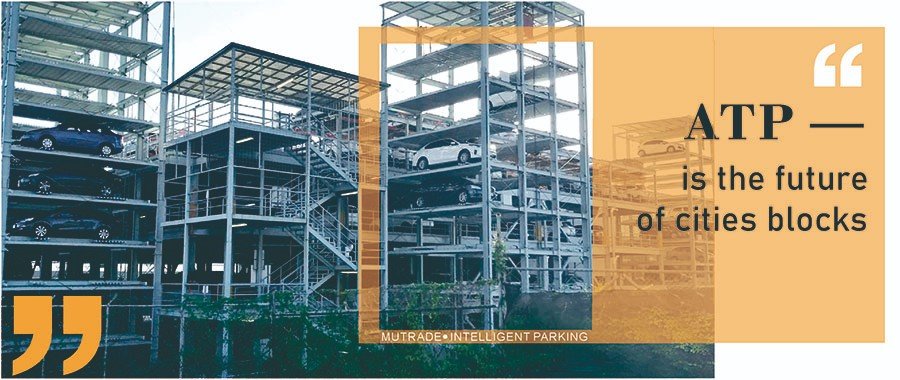 The automobile boom that has arisen in the world is steadily leading the agglomeration of cities to parking collapse.
Fortunately, Mutrade is ready to save the future of cities.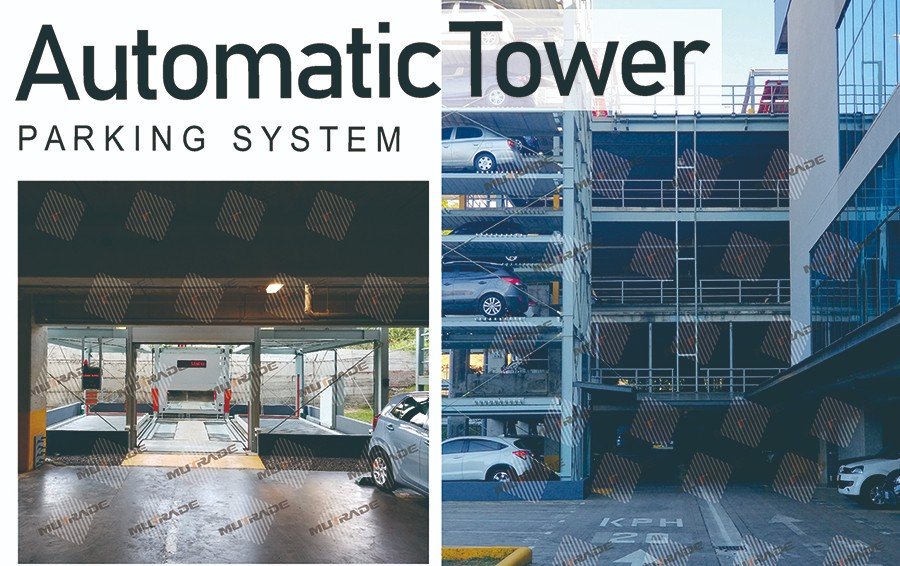 Why tower parking and not ordinary parking?

Two keywords: save space. Using automated tower parking systems, you significantly reduce the area for parking, thereby freeing up a deficient area.

The main advantage of multi-level tower parking is the minimum area for parking at least 20 and a maximum of 70 cars. In the plan, one system covers an area of 3-4 cars.
Therefore, modern tower-type parking is rational to use in places where the cost of land is extremely high. That is, these multi-level parking is efficiently used in large cities.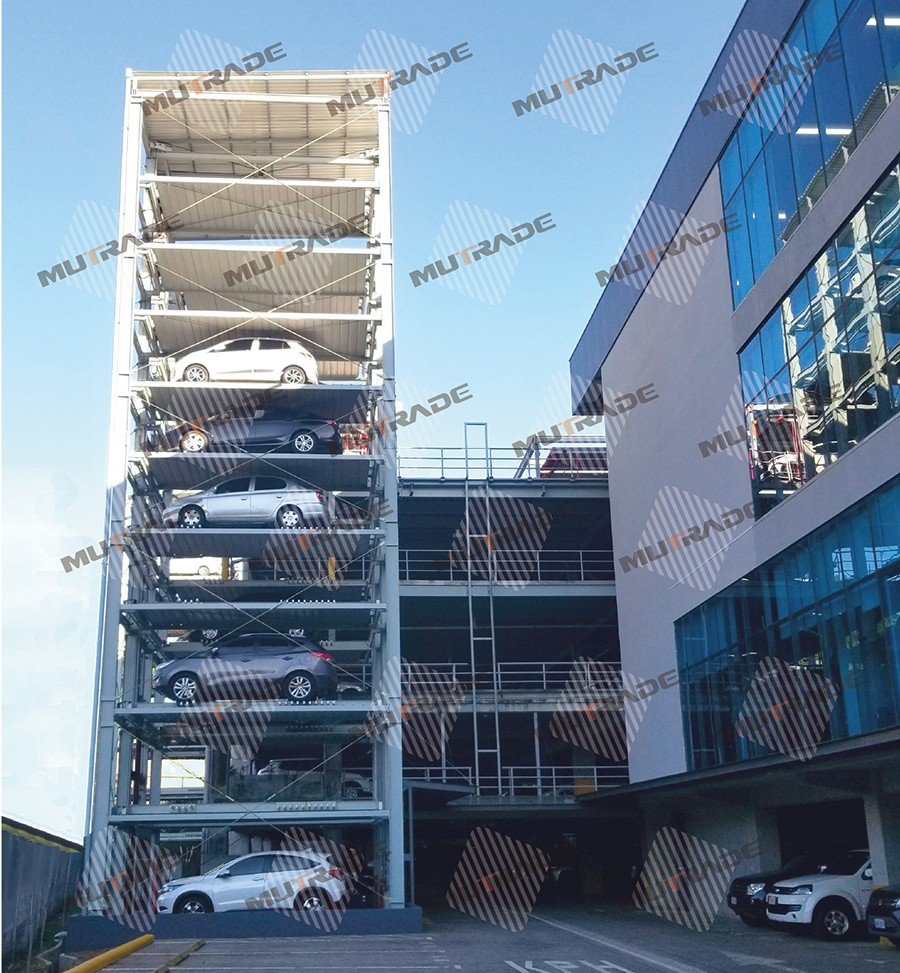 With a low level of noise and vibration, Tower parking lots quietly attach to the firewall walls of residential and public buildings. Thanks to compactness, one such typical parking allows you to place several dozen cars depending on the number of levels.
Due to the fact that this project is located in Costa Rica, where local seismic stability requirements are very high, we have strengthened the structure. The base is also designed in strict accordance with the standards.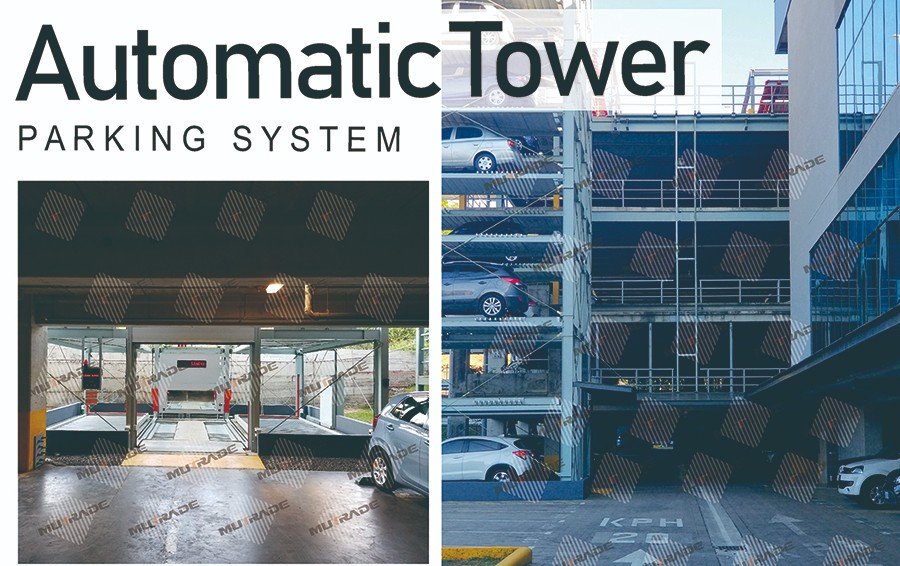 To park the vehicle, the driver must drive the car into the entry/exit booth of the automatic system and perform the following steps:
1. Turn off the engine;

2. Apply the hand brake;
3. Leave the car so that the system can park.
Leaving the car, each driver, by using an IC card or touch monitor activates an automated parking control system that puts the car in a storage carspace. Moving a car in the Tower parking lot occurs without the participation of the driver.Car return is carried out in a similar way.

By sweeping the IC-card or inputting the carspace number on the operation panel, the parking management system receives information and makes the car lower down to the exit/entry using a high-speed lift within a short time (in one minute). On both sides of the lift are pallets with cars. The desired platform automatically and quickly moves to the entrance level.


The tower-type parking system is individually designed and built for various classes of vehicles, taking into account their weight and dimensions.