Using our 4-post hydraulic vertical car stacker, our customer designed a multi-level vehicle display case at the Nissan Automobile Center. Take a look at how incredible it looks!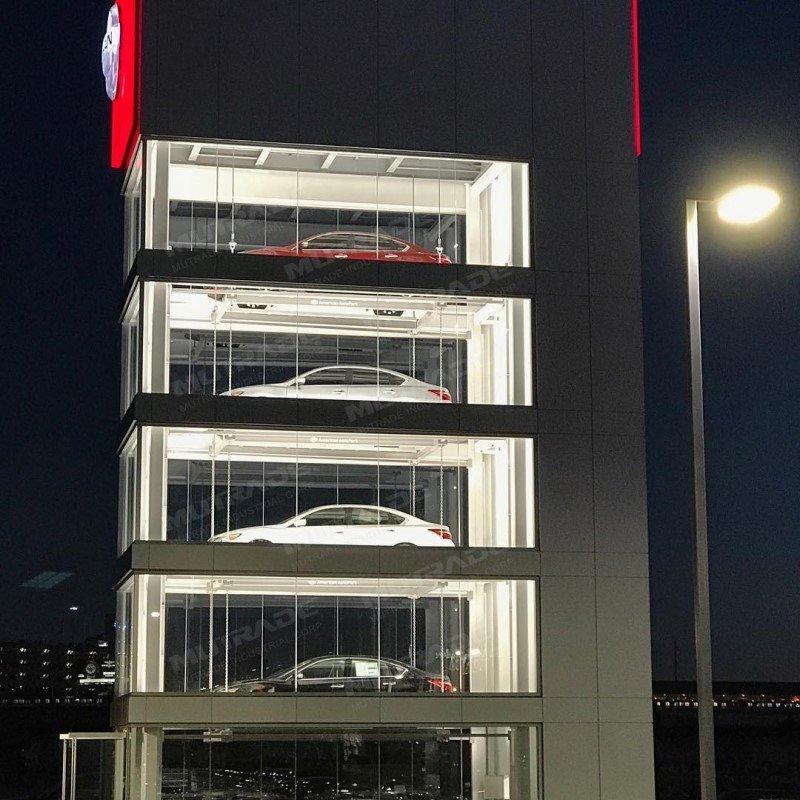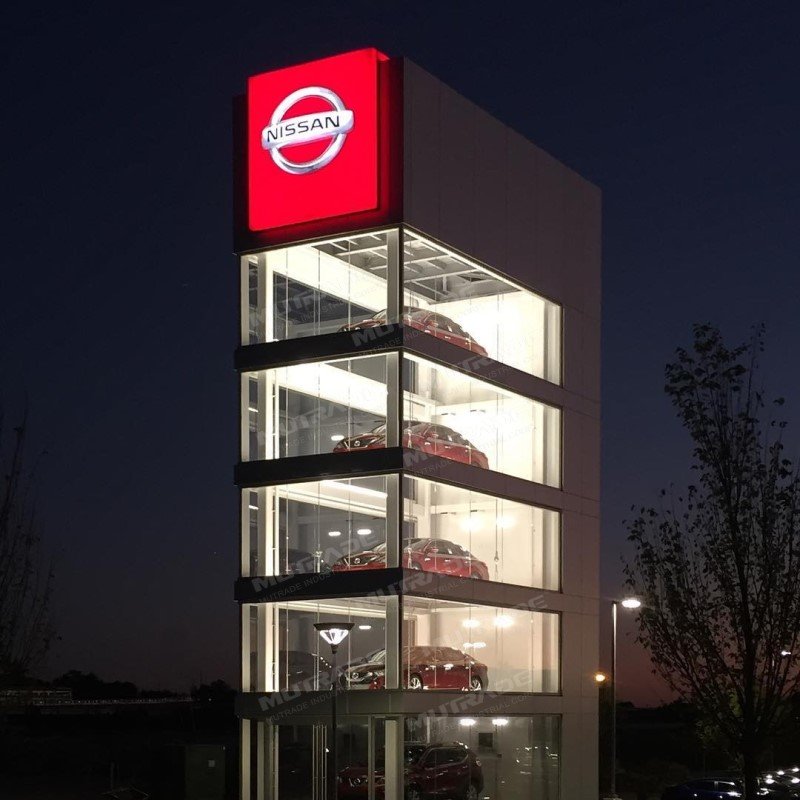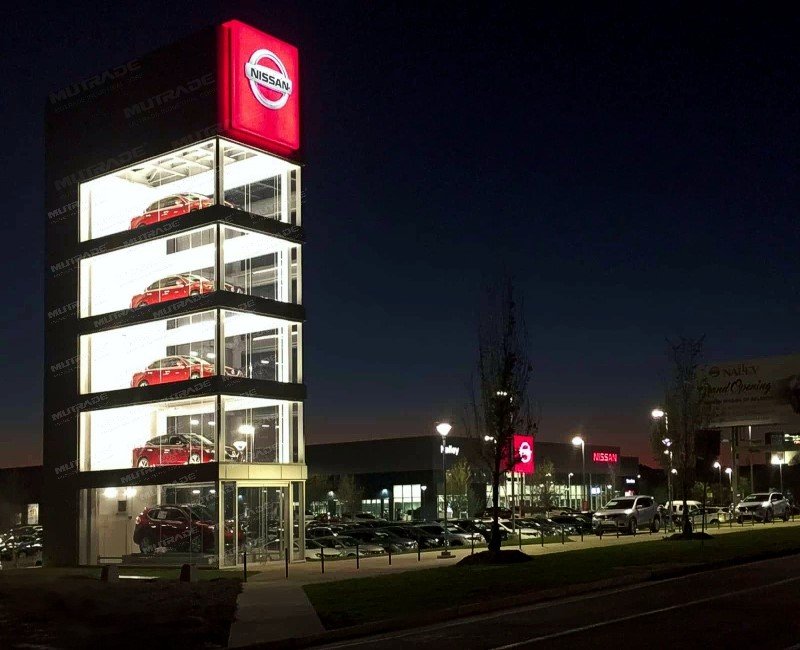 Each system offers 3 or 4 car spaces, capacity of each platform is 3000kg, big enough for most type of vehicles.
Contact our sales to make a bespoken proposal!