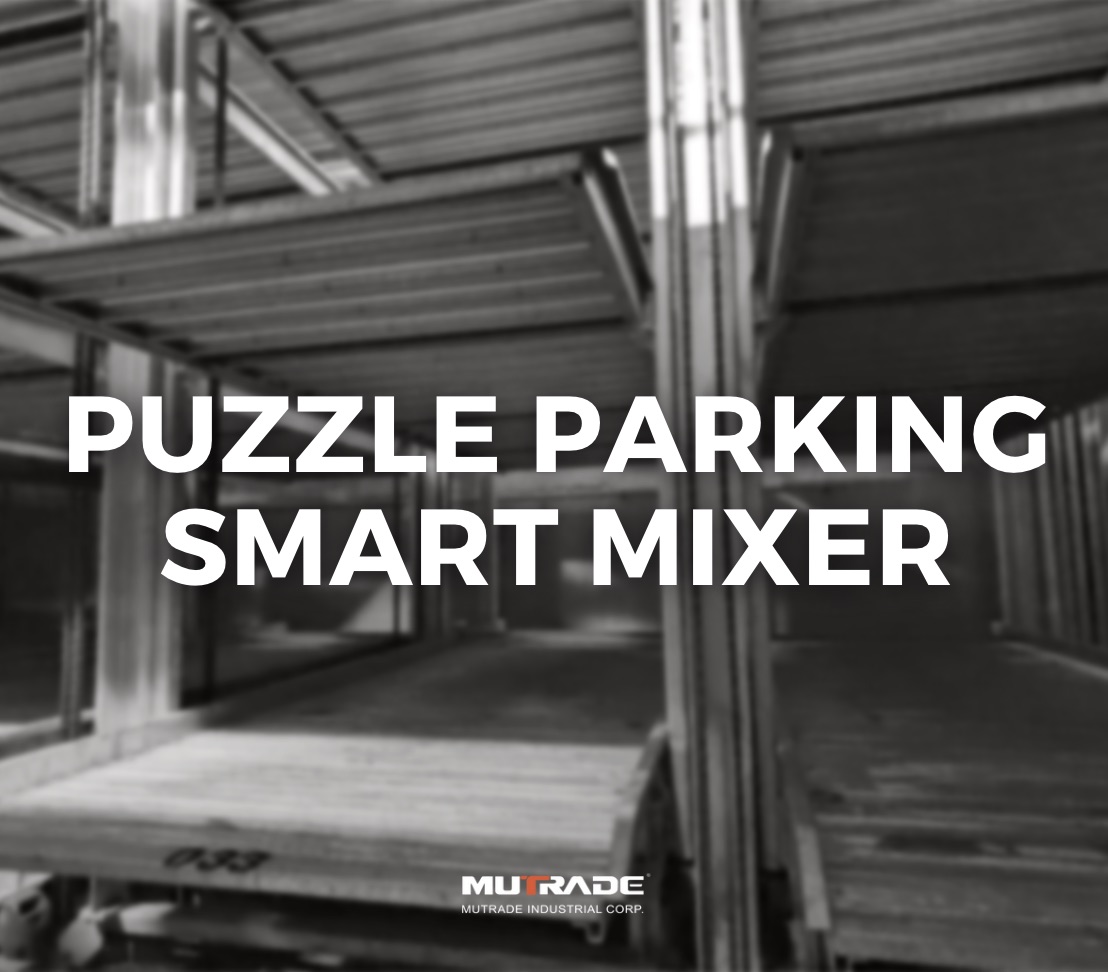 In Thailand, a remarkable puzzle parking system project has been completed, revolutionizing the way parking spaces are utilized. This cutting-edge endeavor incorporates three underground and three ground levels, providing a total of 33 parking spaces. The successful implementation of this innovative system showcases Thailand's commitment to maximizing space efficiency while offering convenient parking solutions to meet the growing needs of urban areas.

BDP-3+3 ensures maximum efficiency and convenience for drivers, while also prioritizing safety and security with restricted access, providing complete peace of mind.
Project info

Dimensional drawing

Efficiency in Parking Space Management

Seamless Accessibility and Parking Convenience

Safety of Parking system

Sustainability in Puzzle parking System Design

Benefits for Urban Areas

A Model for Future Parking Optimization and Expansion Projects
Project info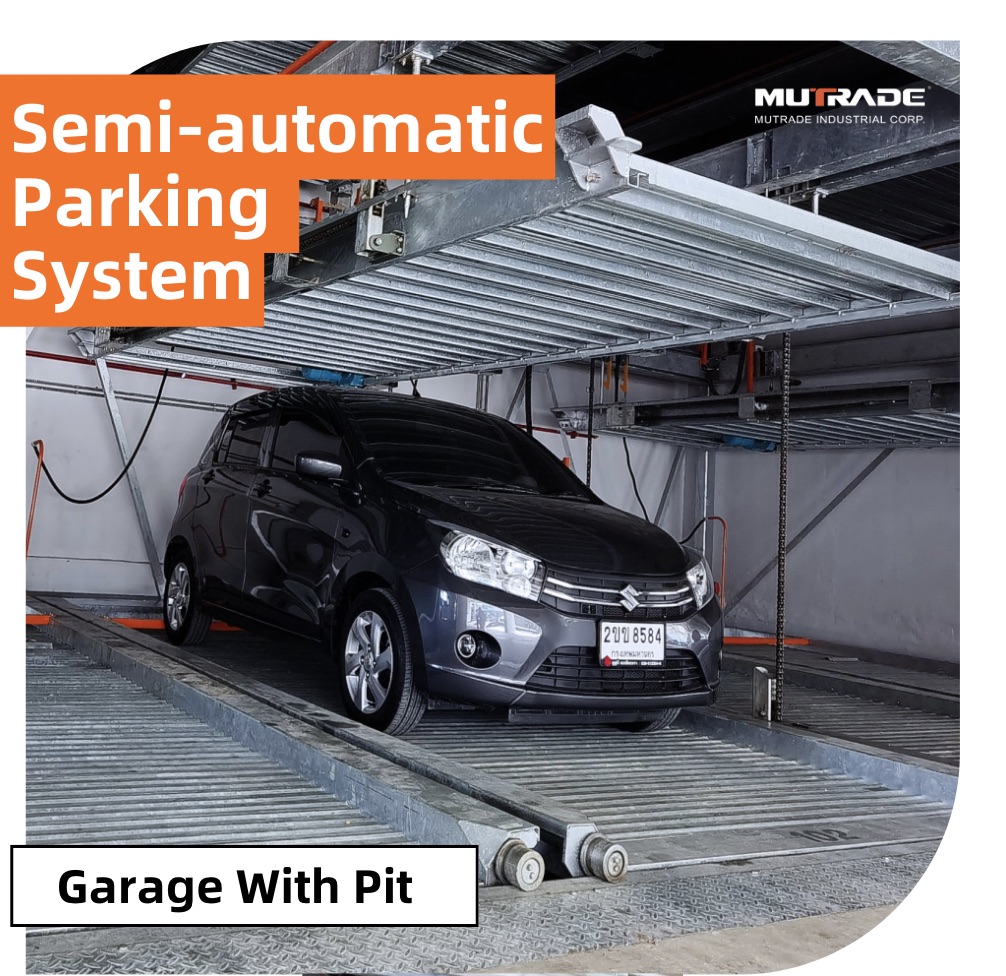 Location: Thailand, Bangkok
Model: BDP-3+3
Type: Underground Puzzle Parking System
Layout: Half-underground
Levels: 3 above ground + 3 underground
Parking spaces: 33
Dimensional drawing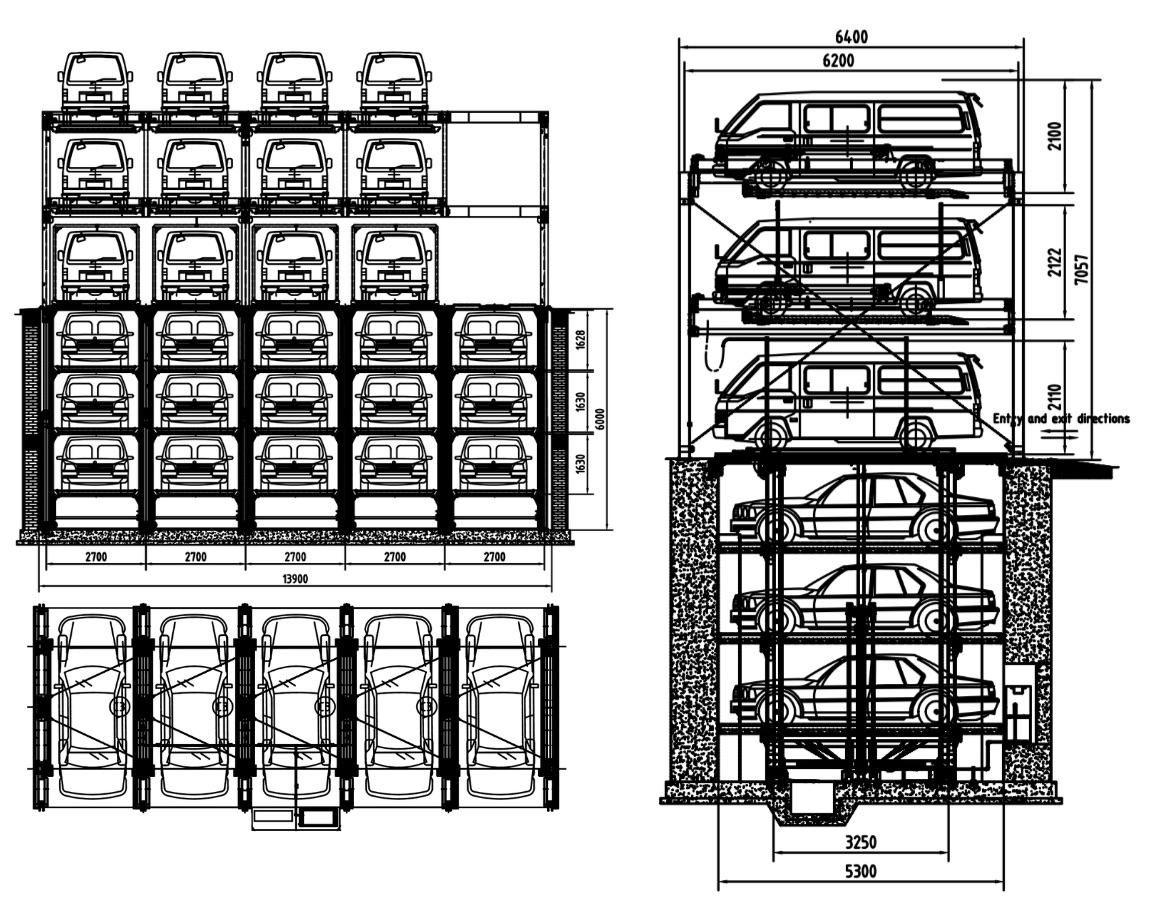 Efficiency in Space Management:
The completed puzzle parking system addresses the challenges posed by limited parking space in urban environments. By utilizing a puzzle-like arrangement, vehicles can be parked in a highly organized and compact manner, making the most efficient use of available land. The combination of both underground and ground levels further optimizes the parking capacity while minimizing the system's footprint.
Seamless Accessibility and Convenience:
The puzzle parking project in Thailand excels in providing seamless accessibility to its users. Strategically located entrances and exits ensure smooth traffic flow, allowing for efficient entry and exit of vehicles. Additionally, state-of-the-art technology is integrated into the system, minimizing wait times for drivers.
Safety and security:
Safety is a top priority in any parking system and a complete Bangkok parking system includes robust security features. Safe entry and exit points, as well as numerous sensors that determine the dimensions of parked cars, as well as their weight, mechanical locks, sound alerts and many others contribute to creating a safe parking environment for both vehicles and users. The inclusion of underground levels also provides additional protection not only from inclement weather, protecting cars from bad weather, but from vandalism.
Sustainability in Design:
The puzzle parking system in Bangkok aligns with the country's commitment to environmental sustainability. By maximizing vertical space utilization, this innovative solution minimizes land consumption, preserving green areas and curbing urban sprawl. Additionally, the design allows for the integration of energy-efficient technologies reducing energy consumption and carbon emissions.
Benefits for Urban Areas:
The completion of the puzzle parking system project in Thailand brings significant benefits to urban areas. By alleviating parking congestion in densely populated regions, it contributes to reduced traffic congestion and improved air quality. The availability of additional parking spaces enhances the overall livability of cities, attracting businesses, residents, and visitors alike.
A Model for Future Projects:
The successful completion of the puzzle parking system project in Thailand sets an inspiring example for future initiatives. Its adaptable design can be tailored to meet the unique requirements of various locations, including commercial complexes, residential buildings, and public parking facilities. As the demand for parking spaces continues to rise, this innovative solution offers a blueprint for other countries to explore similar projects and optimize their available land.
Conclusion: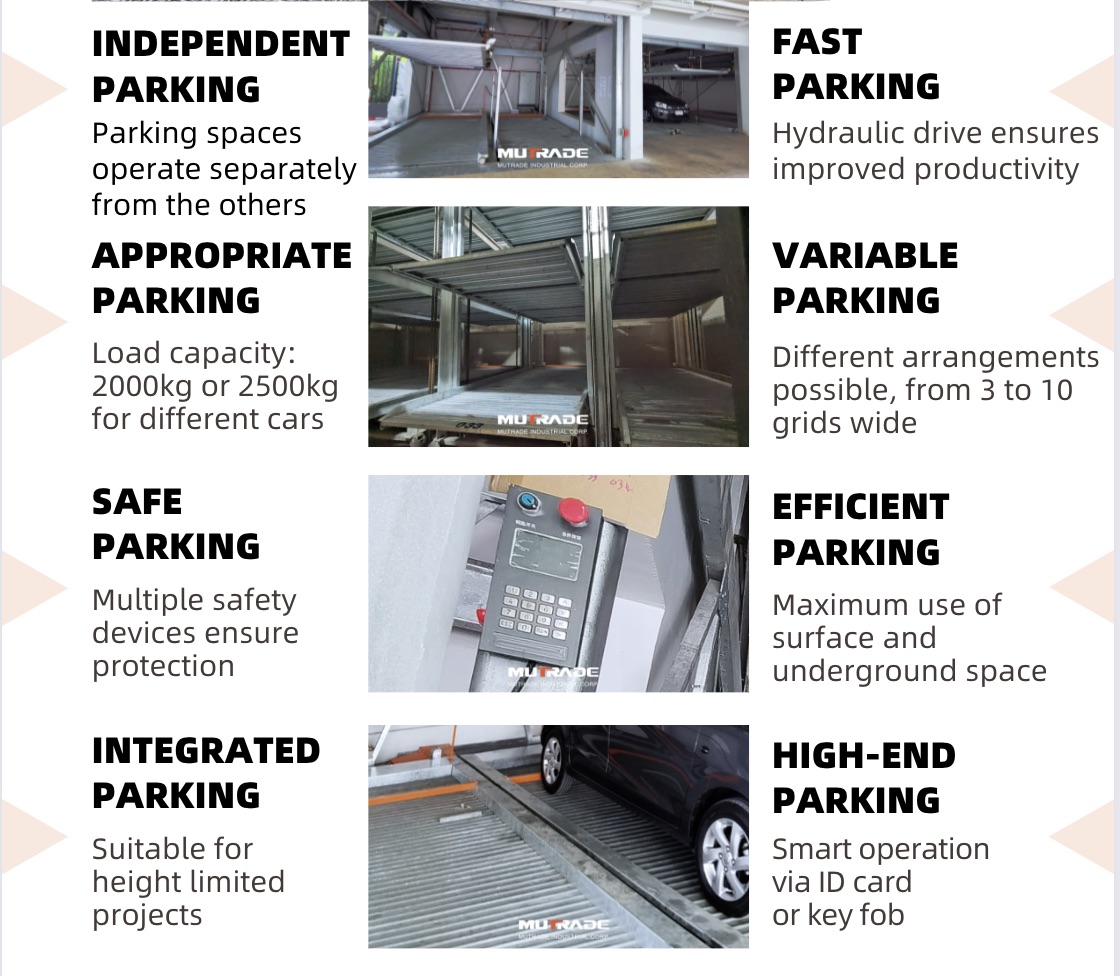 The completed puzzle parking system project in Bangkok stands as a testament to the country's commitment to innovative and efficient solutions. With its three underground and three ground levels, this system provides 33 parking spaces, maximizing the use of available space in a compact footprint. By offering seamless accessibility, enhanced safety, and a sustainable design, it sets a new benchmark for parking solutions. Thailand's successful project serves as an inspiration for other regions to embrace innovative parking systems and unlock the potential of their urban landscapes, ultimately improving the quality of life for residents and visitors alike.