HOW TO DISPLAY MORE CARS IN SIMULTANEOUSLY THE MOST ATTRACTIVE WAY?

Introduction:
As the demand for automobiles continues to rise, car dealerships face a challenge in efficiently utilizing their limited display space to showcase a wide range of vehicles. To address this issue and provide an innovative parking solution, we proudly present our 4 and 5-level car stackers in the form of car display specifically tailored for Nissan and Infiniti car dealerships showcases in the USA.

Enhancing Car Display Space Efficiency

Tailored to the Needs of the Car Dealership

Emphasizing Safety and Security

Streamlined Vehicle Access and Movement

Saving Space, Time, and Costs
I. Enhancing Car Display Space Efficiency
In the competitive world of automobile retail, making the most of available space is crucial. Mutrade cutting-edge 4-post hydraulic 3, 4 and 5-level car stackers provide an effective way to exhibit a greater number of vehicles without the need for significant expansions or rebuilding/construction. Our projects for Nissan and Infinity car diealer centers project aimed to optimize the display layout, ensuring every car stands out while utilizing vertical space efficiently.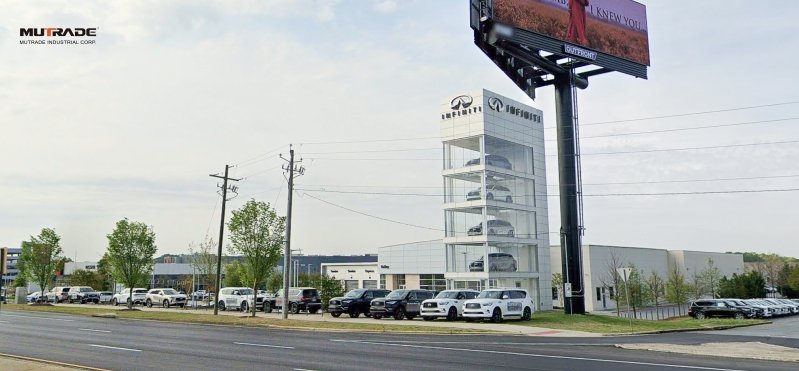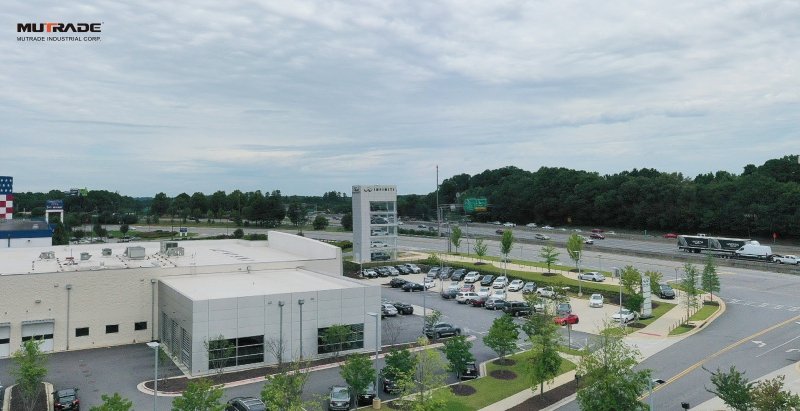 II. Tailored to the Needs of the Car Dealership
Mutrade team of experts worked closely with the car dealership to understand their specific requirements and objectives. The resulting design seamlessly integrated the car stackers into the existing car dealershop area, maximizing the car display capacity while maintaining a sleek and modern aesthetic.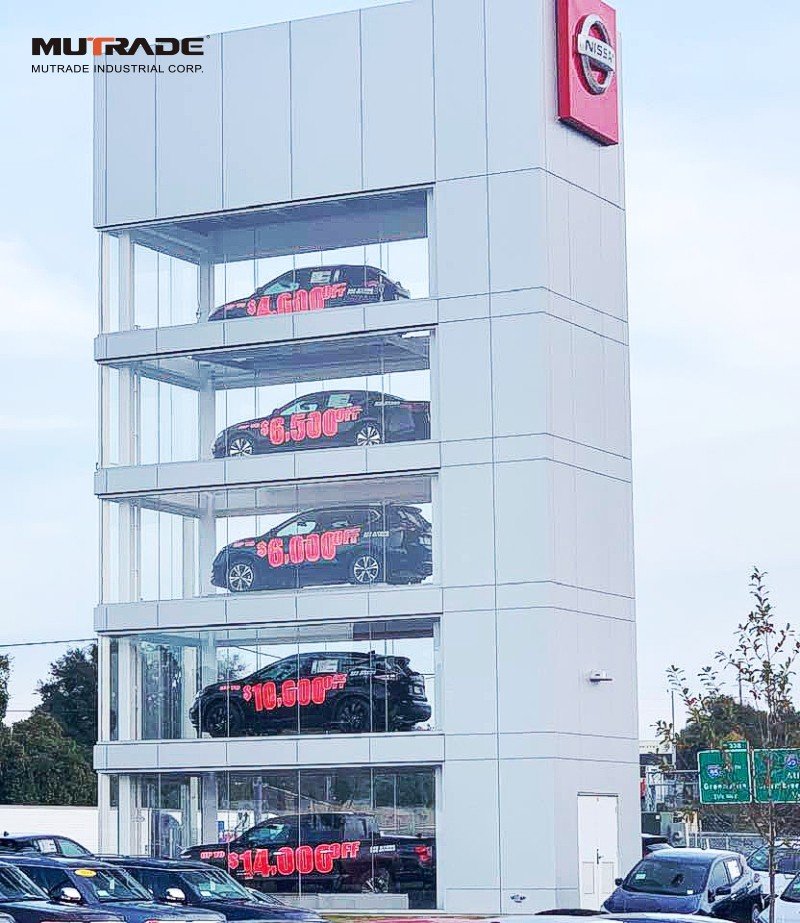 III. Emphasizing Safety and Security
Safety is our top priority, and the car stackers for this project were no exception. Equipped with advanced safety features, each platform is designed to securely hold the weight of the vehicles. Safety locks and sensors ensure smooth and risk-free movement, guaranteeing a hassle-free experience for the dealership staff.
IV. Streamlined Vehicle Access and Movement
Operation of a multi-level display can be challenging, but our car stackers provide a simple and efficient solution. Easy-to-use control systems allow seamless movement of the platforms, enabling the dealership staff to showcase vehicles with ease.
V. Saving Space, Time, and Costs
By utilizing vertical space effectively, our car stackers allowed the dealership to make the most of their available floor area. This not only optimized the display capacity but also significantly reduced the need for costly expansions. In addition, our innovative parking solutions require minimal maintenance, saving time and resources for the dealership.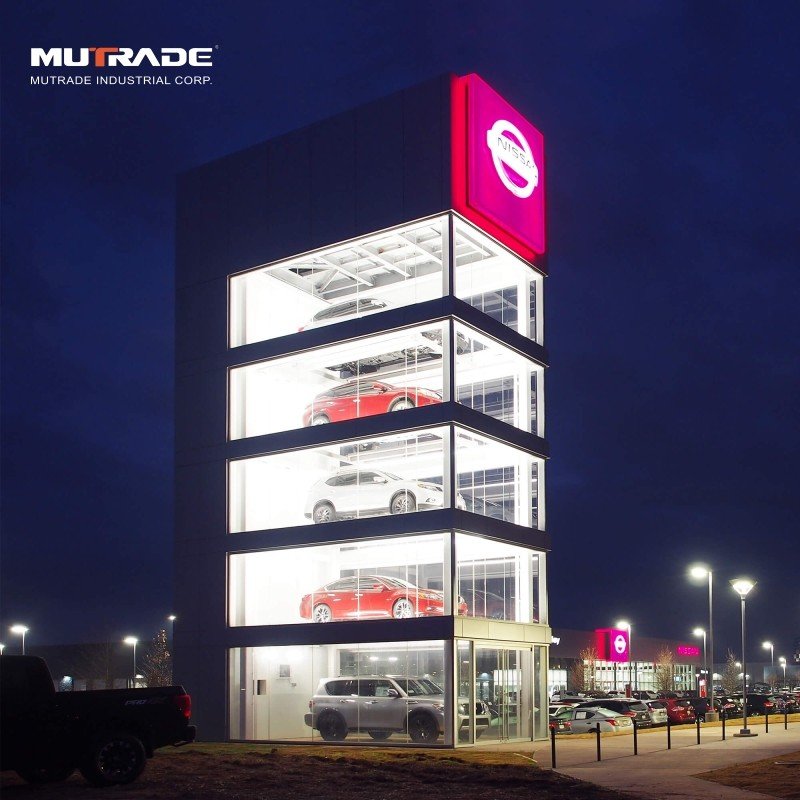 Conclusion:
The successful implementation of our 4 and 5-level car stackers in this prestigious Nissan and Infiniti display project is a testament to our commitment to providing cutting-edge parking solutions. By combining space efficiency, safety and attractiveness, we empowered the dealership to showcase their premium vehicles in a visually stunning and practical manner.
At Mutrade, we pride ourselves on delivering innovative parking equipment that meets the unique needs of each client. Our tailored solutions can transform any display space into a dynamic and efficient showroom, making an impactful impression on customers and elevating the overall dealership experience.
Contact us today to explore how our parking solutions can revolutionize your automotive display projects!