Introduction
The modern world has witnessed a rapid advancement of technologies that have touched every aspect of our lives. From smart phones to autonomous vehicles, new technologies are permeating every aspect of our lifestyle. In this article, we will explore how the evolution of technology has impacted parking equipment and how modern solutions are reshaping the future of parking.
Automation and Smart Parking Systems

Electric Vehicles and Charging Stations

Intelligent Parking Systems

Rotary Parking Systems
Automation and Smart Parking Systems
With the advancement of technology, parking systems have become smarter and more automated. Automatic barriers, license plate recognition systems, contactless key fobs, and mobile applications have made the parking process much more convenient and secure. Drivers no longer need to search for coins to pay for parking or wait in lines at payment kiosks - everything is handled automatically.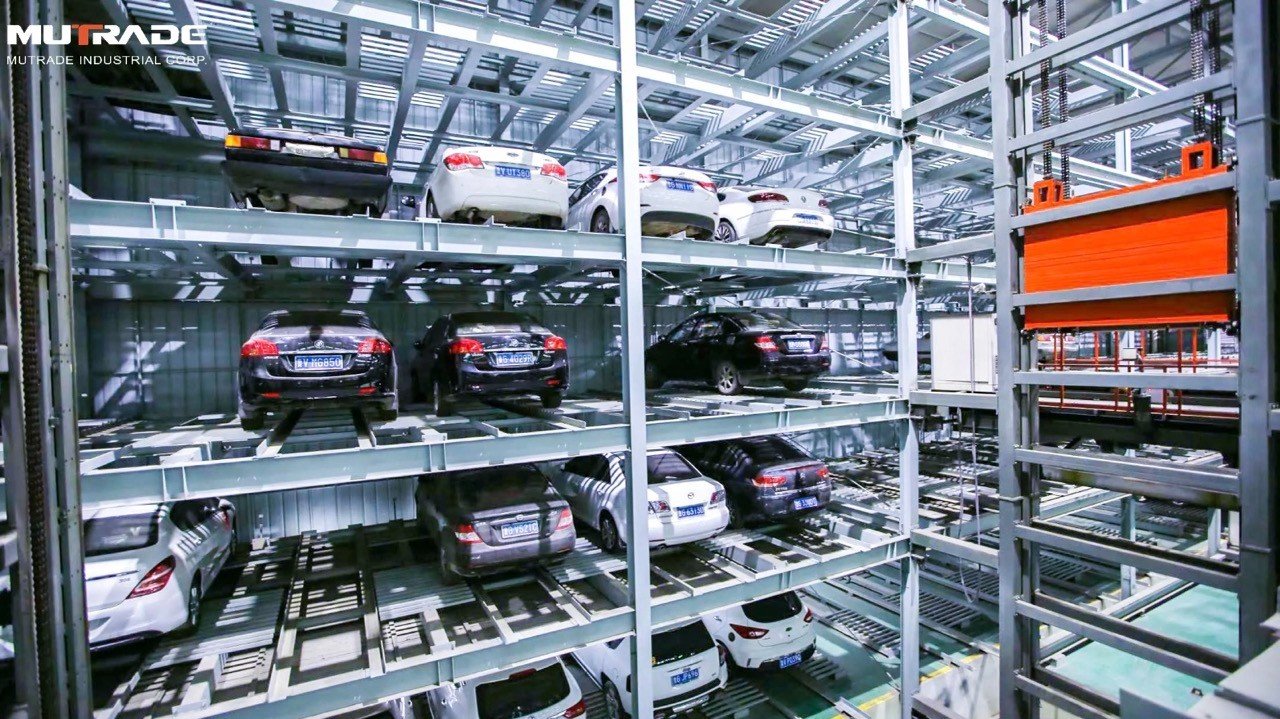 Electric Vehicles and Charging Stations
As the popularity of electric vehicles continues to rise, the issue of charging becomes increasingly relevant. Mutrade parking systems now offer convenient charging systems, allowing electric vehicle owners to easily and quickly charge their cars, whether they are on the parking system.* This is a crucial step towards a sustainable future, with parking equipment playing a key role in its achievement.

Intelligent Parking Management
Contemporary Mutrade parking systems boast intelligent features that help optimize parking space usage. Using sensors and artificial intelligence algorithms, these parking systems can automatically identify available parking spots and direct vehicles to vacant parking spaces. This reduces the time wasted searching for parking.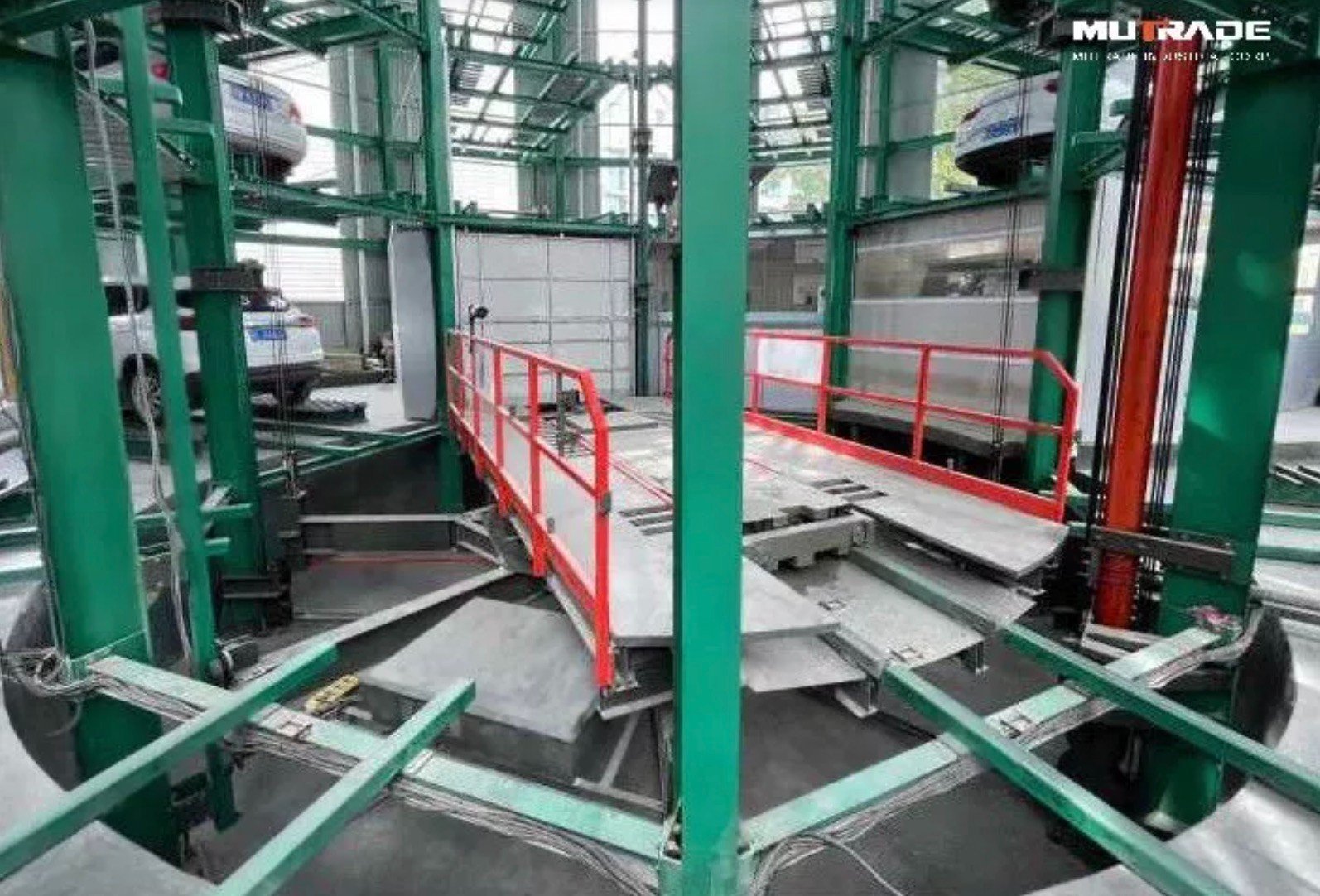 Rotary Parking Systems
One of the most innovative solutions is the rotary parking system. These parking devices maximize the use of available space by accommodating multiple vehicles on a small footprint. Through automated rotation and positioning of cars, rotary systems offer convenience in parking and reduce waiting times.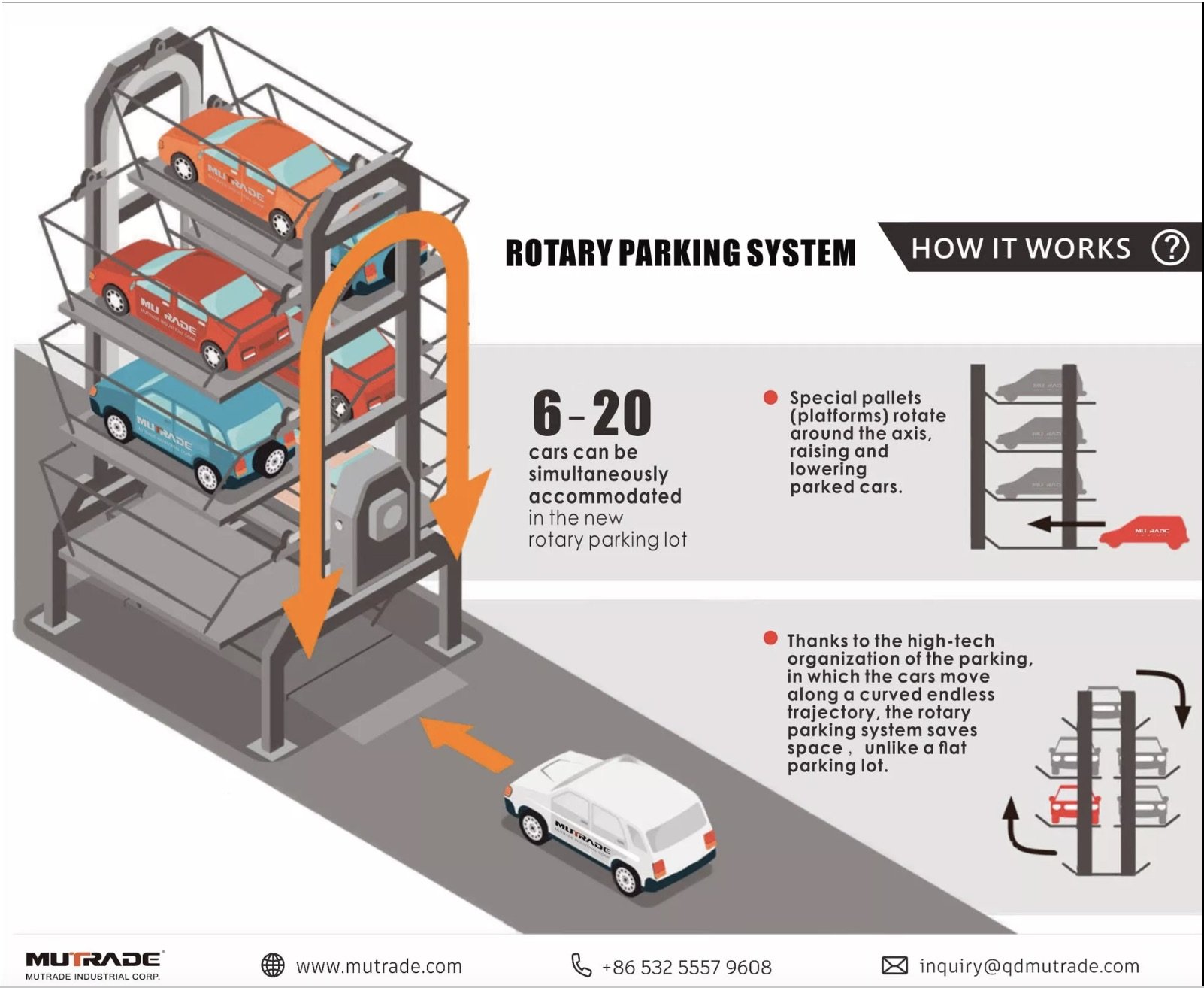 Conclusion
The development of technology shows no signs of slowing down, and parking equipment actively adapts to new demands and requirements. Smart parking systems, charging during the parking for electric vehicles, and rotary parking systems all contribute to making parking more convenient, safer, and sustainable. We are living in an era of constant change, and Mutrade innovative parking solutions help worldwide customers better adapt to these changes and create a comfortable environment for our clients and users.