The scissor type hydraulic lift , is one of the best hydraulic lifts both for small spaces with narrow openings and for places where there is a need to lift various loads to various heights up to 13 meters, even up to 6 meters in length.
Scissor reciprocating conveyor S-VRC, designed by Mutrade, mostly used for conveying a vehicle from one floor to another and acting as an ideal alternative solution for ramp. It is a highly customized product, which could be customized according to customers' different requirements from lifting height, lifting capacity to platform size.
S-VRC is available in various modifications. Single, double or triple platforms on top of each other or double platform (two normal platforms joined in one side by side) are available to suit a wide variety of needs. The single platform is commonly used for lifting and lowering cars in factories, car shops and private villas.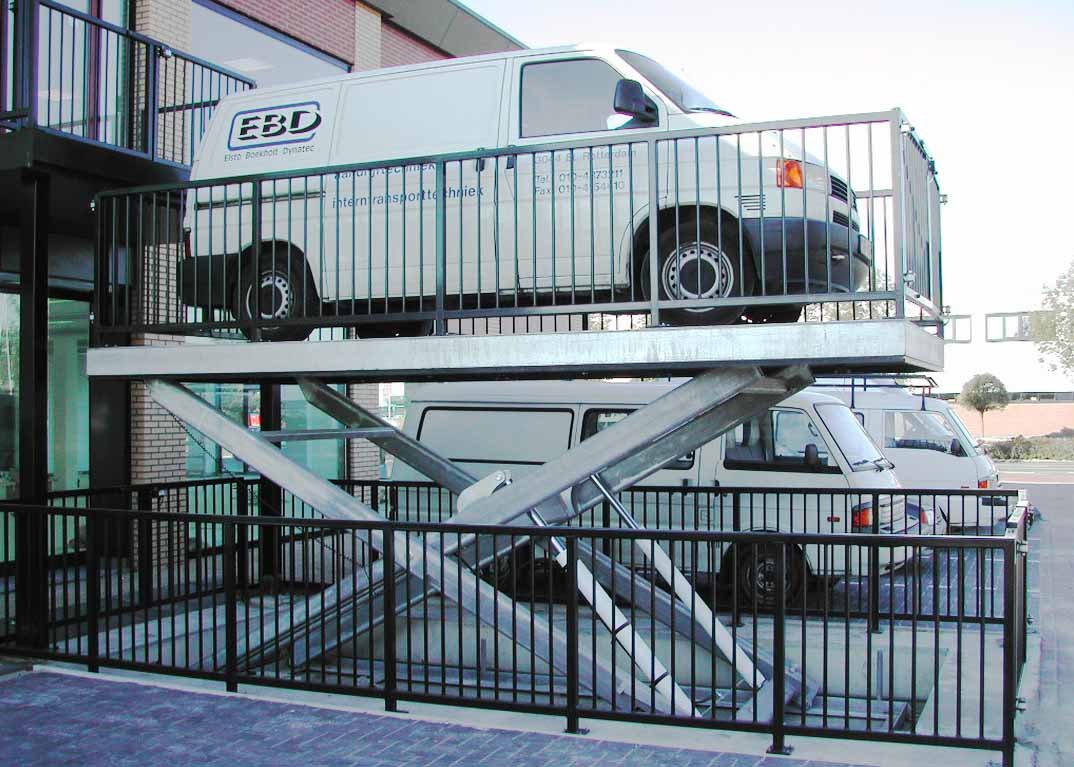 In other scenarios, the SVRC can also be designed as a parking lift to provide 2 or 3 hidden spaces the size of only one parking space, and the upper platform can be designed in harmony with the environment.
Regardless of the scenario, a pit is required to install the SVRC.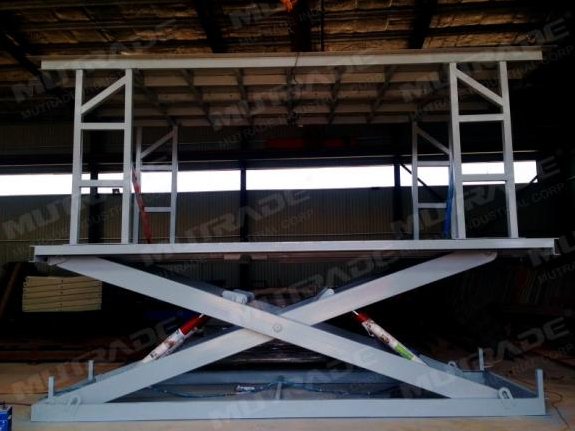 Invisible garage
An underground car garage with a lift is a truly innovative and very practical solution. A house with an underground garage acquires exclusivity and incredible manufacturability. This garage doubles the parking space. For many, such a double underground garage in the house is not a luxury, but a necessity, due to the limited parking space.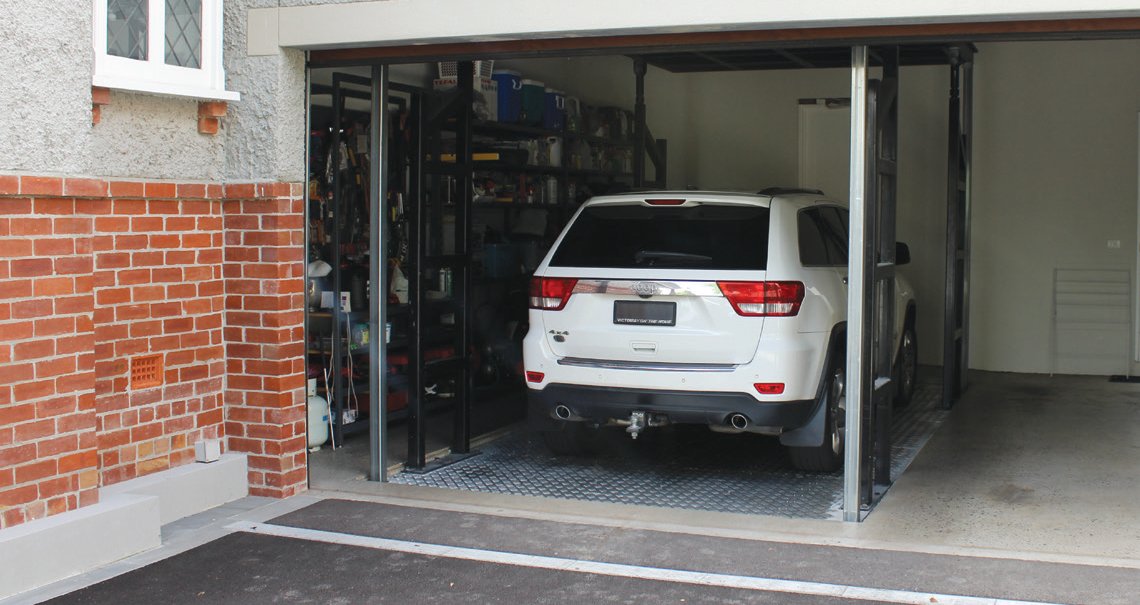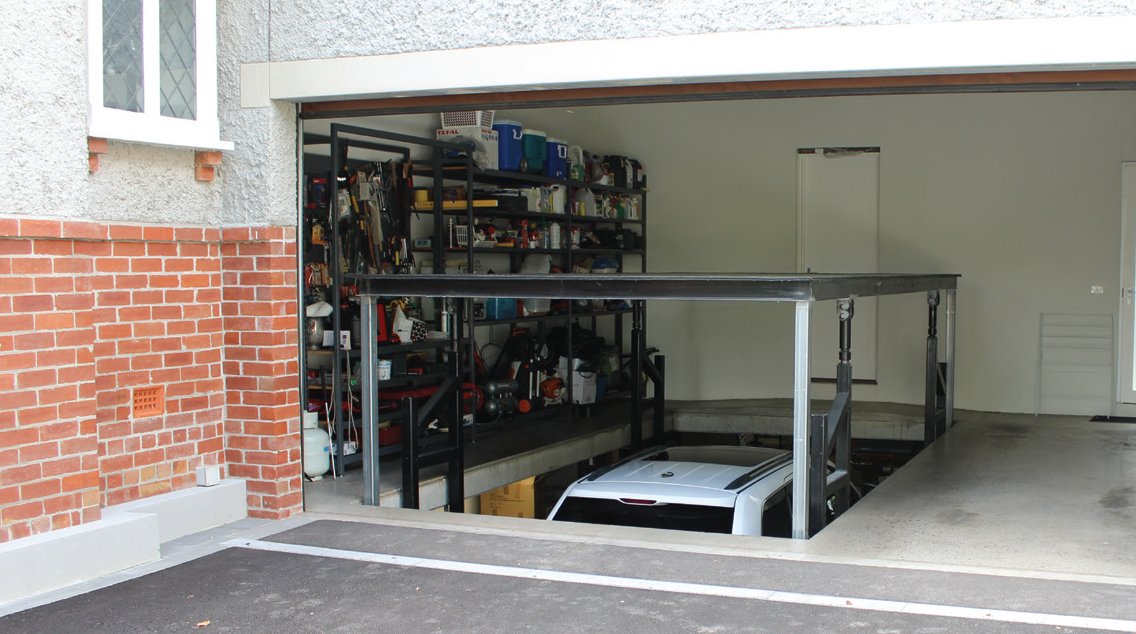 The car is more protected from external influences and damage when stored underground in a waterproof concrete mine (a kind of auto bunker) equipped with ventilation, heating and lighting systems.
The undoubted advantage is that the platform is lowered naturally, thanks to the force of gravity and the hydraulic mechanism.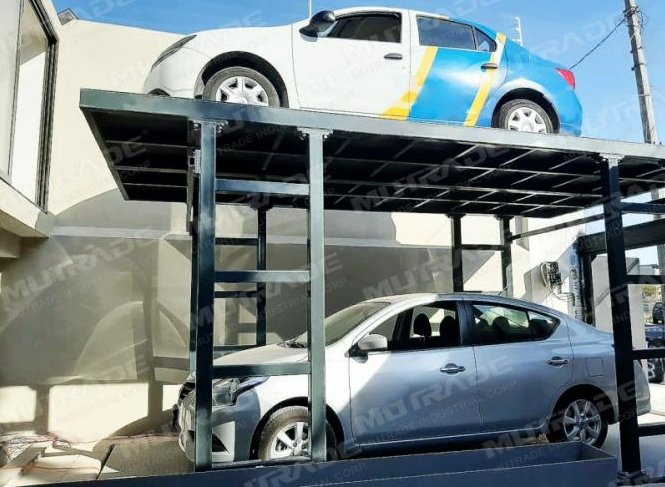 Convenience of car lifts
Certainly the underground car storage system takes up less space compared to a conventional garage due to the lack of walls. This becomes a key factor when you have very limited parking space. It is possible to envisage an elevator parking in the underground garage for several cars at once, if there is enough space.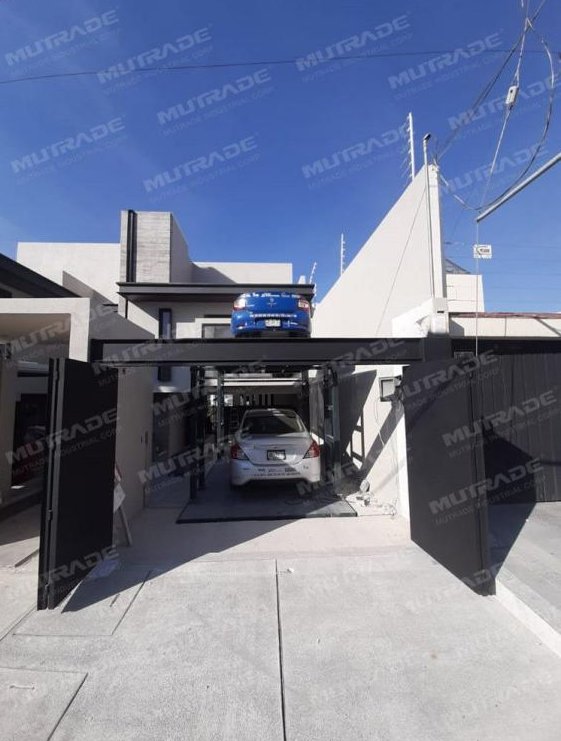 This system can be used for underground storage of motorcycles, ATVs, snowmobiles, boats and any other equipment without cluttering the usable surface space. The two-level parking is driven by a hydraulic mechanism, therefore it is practically silent. The car lift system is designed to operate in temperatures from -15 ° C to +40 ° C.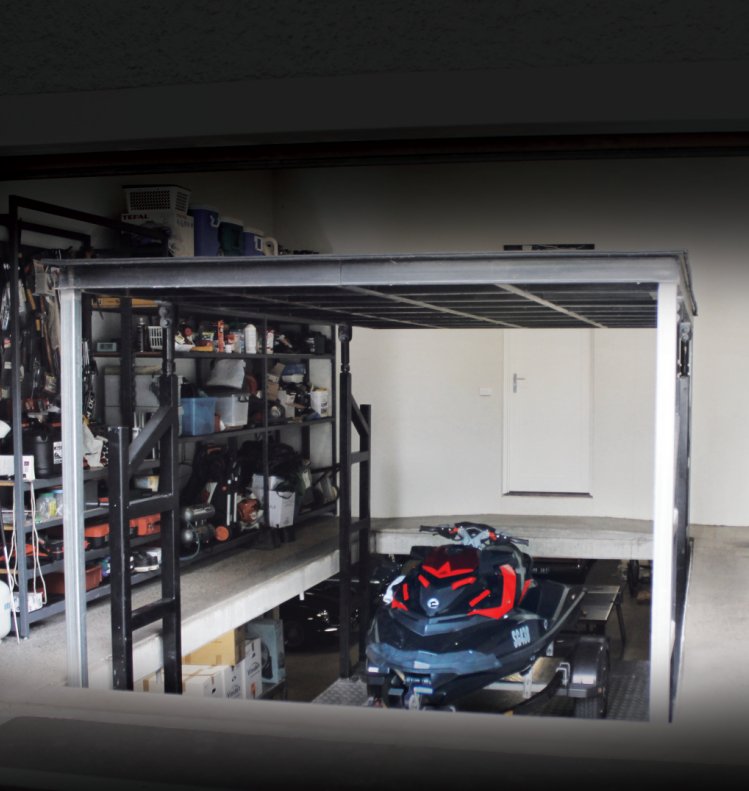 Safety first
An underground garage is safer for the car. The upper platform (roof) is flush with the floor. It is made entirely of stainless steel, making it durable and waterproof. The roof of the parking lot can be both decorative and functional at the same time: when the garage is closed, another car can be parked on its surface.
The upper platform can be finished at will according to the local landscape, so you can make a covering suitable for the surrounding area (eg asphalt, shingles, gravel, grass, aluminum). What exactly it will be must be decided in advance before the installation of the system is carried out, since the weight and thickness of the coating must be taken into account. Thus, your car will be stored in a real concrete safe underground, which, moreover, is completely invisible from the outside.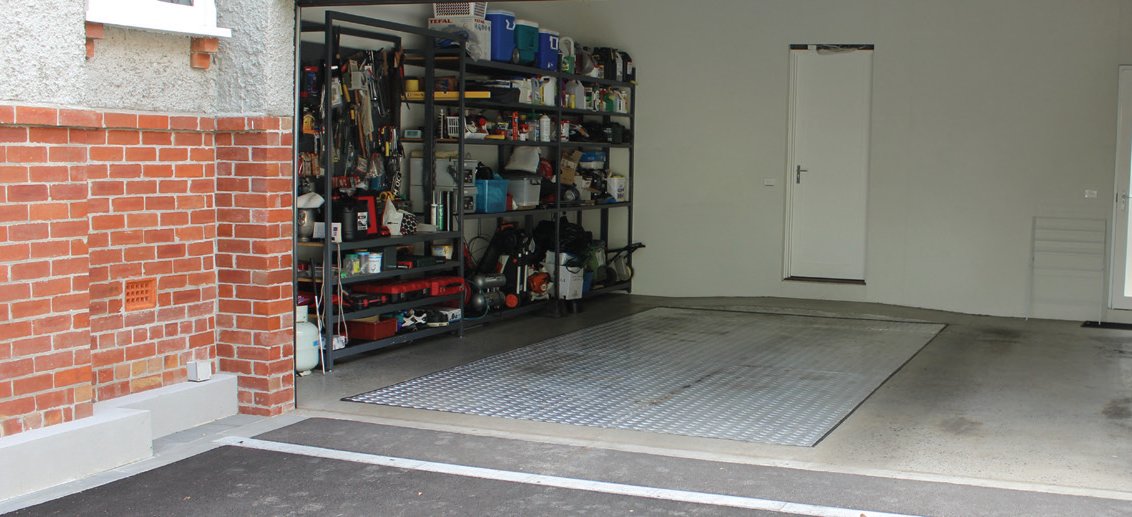 Safety is one of the key factors to ensure a good using experience.
SVRC is equipped with a limited switch, when the structure touches the limited switch, the equipment will not continue to rise it can stop the upper car collide the ceiling.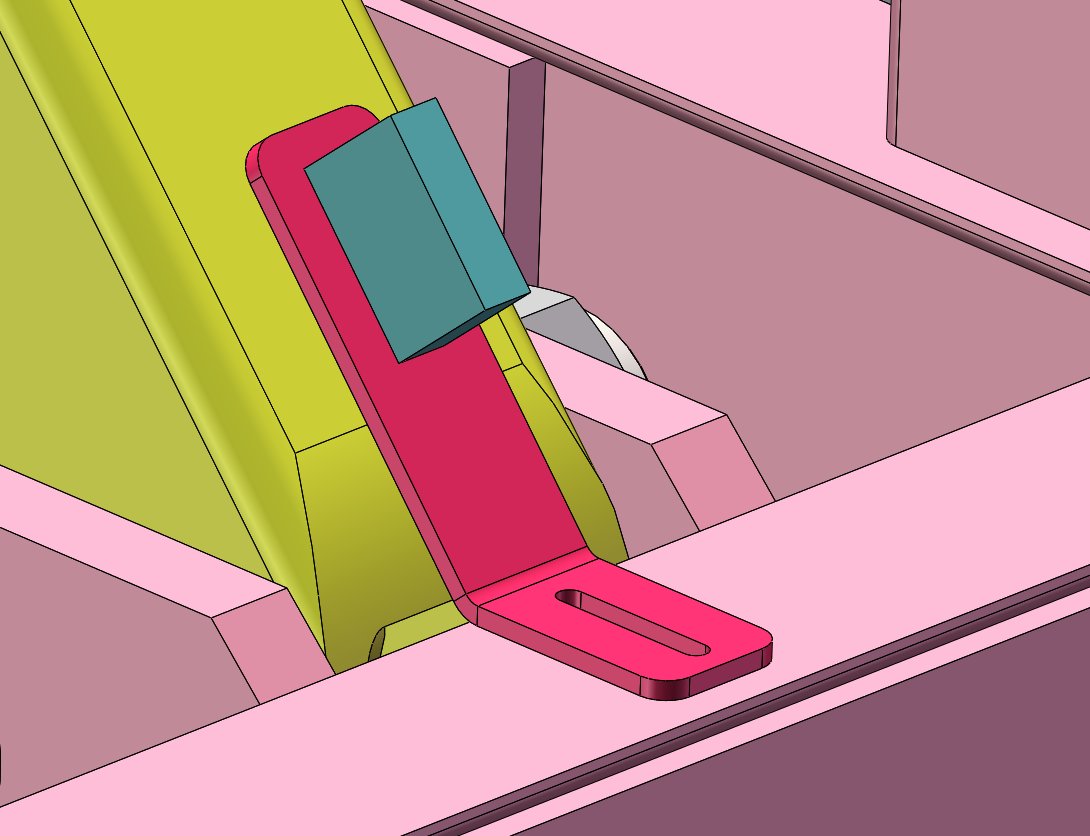 Handrails on platform protect drivers to walk out of platform safety.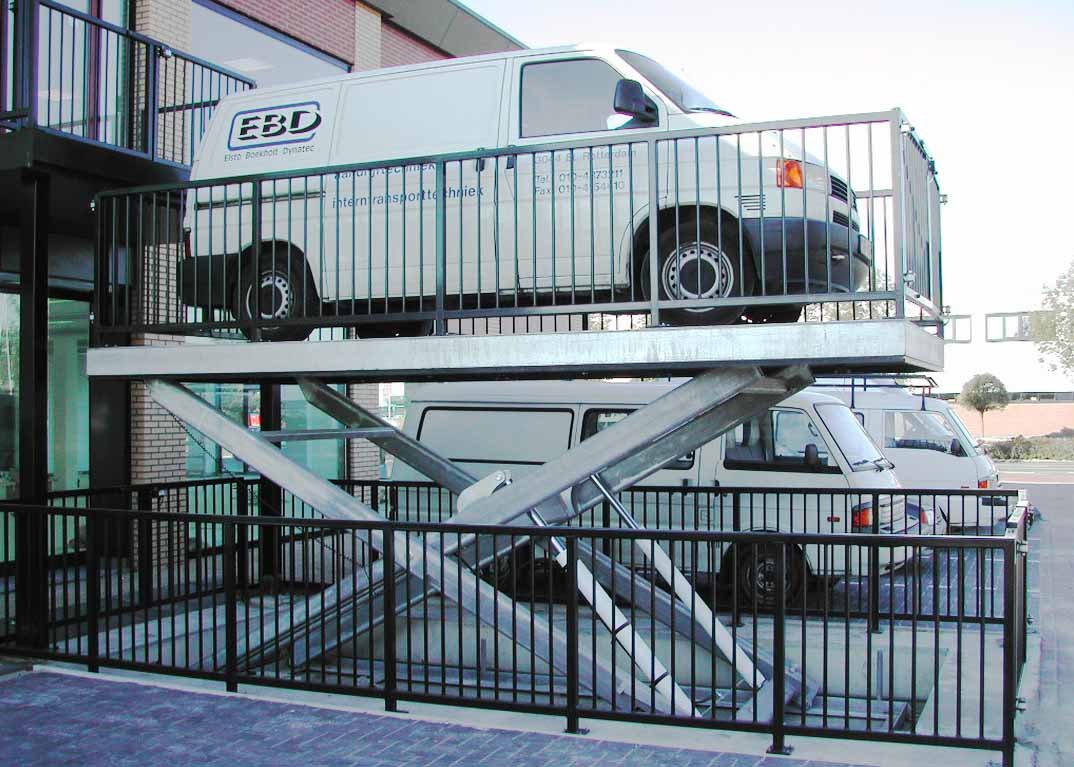 One push of a button - and the hydraulic mechanism will lift the car to the surface in less than 1 minute!
For safety reasons, when the remote control button is released, the platform stops automatically.
In addition, S-VRC optionally adopts IP65 operating box, which has an excellent waterproof and dust-proof effect, and mainly used in humid rooms, and prevents environmental factors to affect the service life.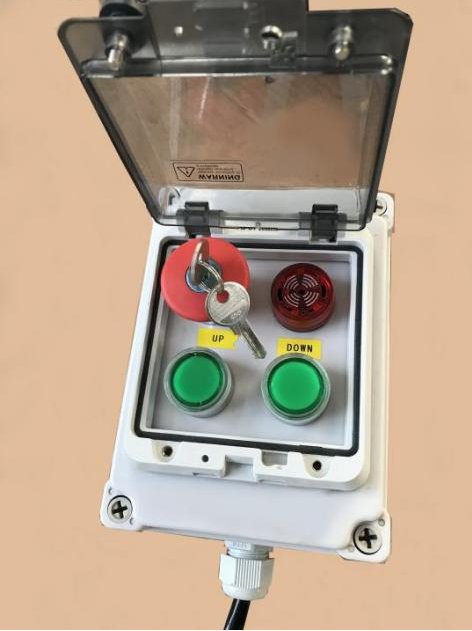 SVRC structure processed by laser cutting and surface finished by Netherlands Akzo Nobel powder coating, it prolongs the service life of the equipment and makes it more corrosion resistant.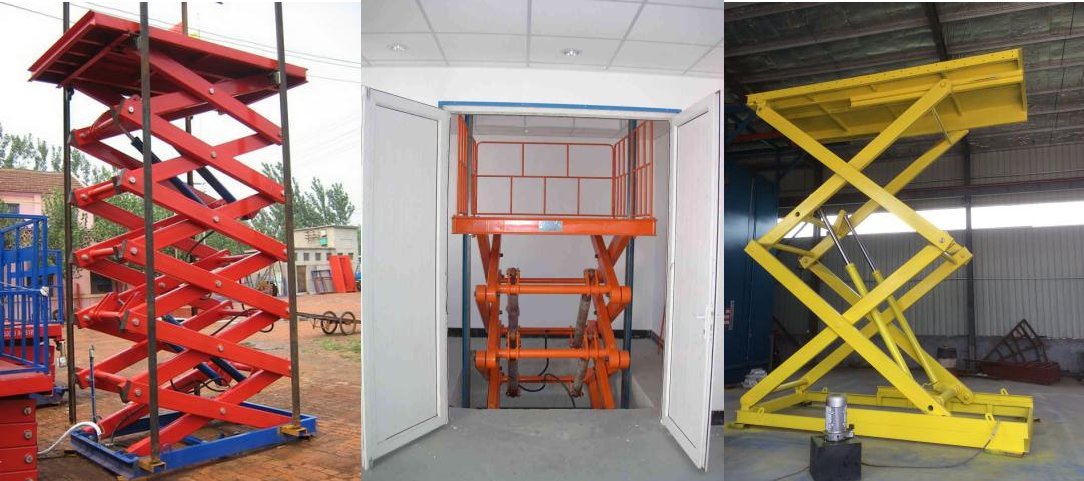 Car lift versatility
S-VRC, due to its characteristic design features and its versatility, has gained wide popularity in many industries. Main areas of use:
Warehouses, logistics centers. This lifting equipment makes it possible to quickly and accurately load/unload a truck, move goods between multi-level storage sections, different floors of a building.
Car service. The equipment is widely used in workshops in the process of performing diagnostics, repair and maintenance work.
Car dealerships. The device is used to move cars in car dealerships, underground and multi-storey garages, large car manufacturers.
Production. With the help of a lifting table, it becomes possible to lift or lower the assembled product to the required height. This facilitates and accelerates the assembly of complex equipment.