The quest to optimize parking spaces in urban environments continues to be an enduring challenge. In densely populated areas like Guatemala, efficient parking solutions have become a necessity to address limited land resources and the increasing number of vehicles.Today let's take a look at a wonderful project in a Guatemalan residential complex, where the implementation of 30 Hydro-Park 1127 parking lifts revolutionized the parking experience by doubling the available parking spaces, achieving a total of 60 parking slots.

Project Background
Project: Residential complex parking
Product: Hydro-Park 1127
Location: Guatemala
Constructed by: Mutrade
Parking capacity: Previously 30 parking spaces, now 60 parking spaces
City parking problems
Guatemala, like many bustling urban centers, faces a persistent problem: the scarcity of parking space. Conventional parking layouts have struggled to meet this demand, leading to frustration for residents and property management.

City parking problemsThe solution: Hydro-Park 1127

Enter Hydro-Park 1127 – a game-changer in the world of residential parking lots. This hydraulic parking lift has gained worldwide acclaim for its ability to harness vertical space efficiently, making it the ideal solution for urban areas grappling with a lack of horizontal land space.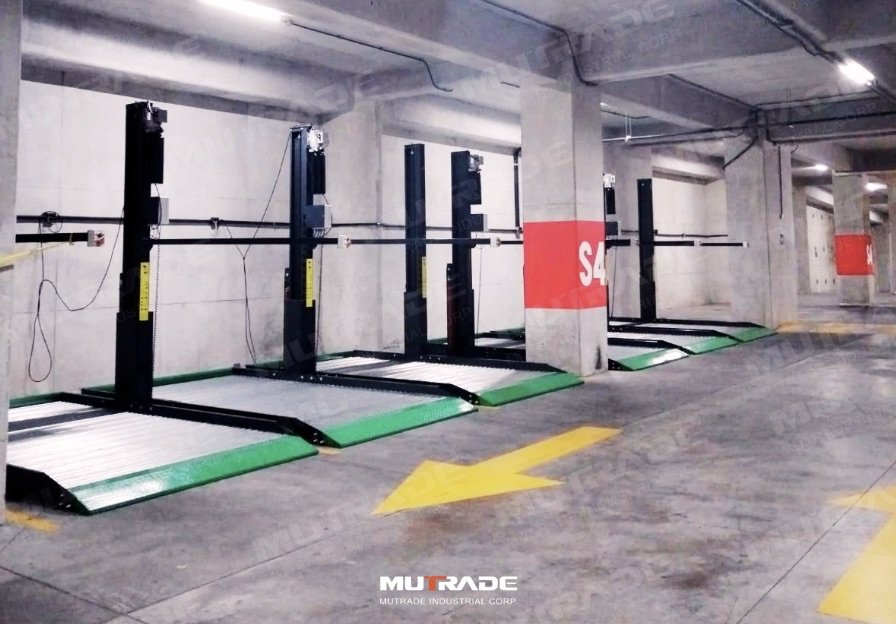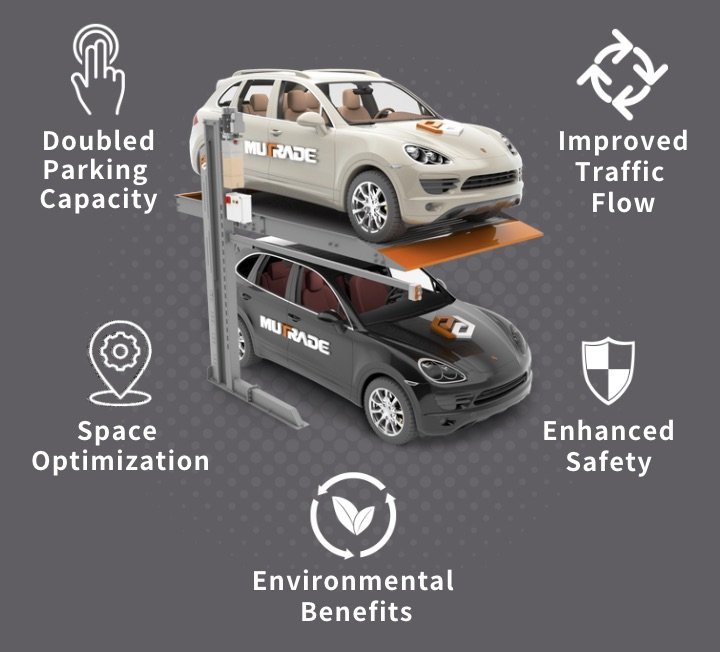 The implementation of 30 Hydro-Park 1127 systems brought remarkable results to the residential complex in Guatemala:
Doubled Parking Capacity: The most significant impact of this project was doubling the parking capacity, which significantly reduced congestion and the need for additional parking facilities.

Space Efficiency: The vertical stacking of cars minimized the land required for parking, ensuring that valuable space in the complex could be allocated for other purposes.

Reduced Environmental Impact: Fewer parking spaces meant fewer paved surfaces, which, in turn, helped to mitigate rainwater runoff and environmental heat island effects.

Improved Traffic Flow: The reduced congestion in the parking area led to smoother traffic flow and reduced waiting times for residents.

Enhanced Safety: With the elimination of tight parking spaces and narrow aisles, the risk of accidents was minimized, contributing to a safer environment for residents.



By sharing the middle column between adjacent units, the modular connection design allows to save installation space, reduces project budget and delivery costs.
DIMENSIONAL DRAWING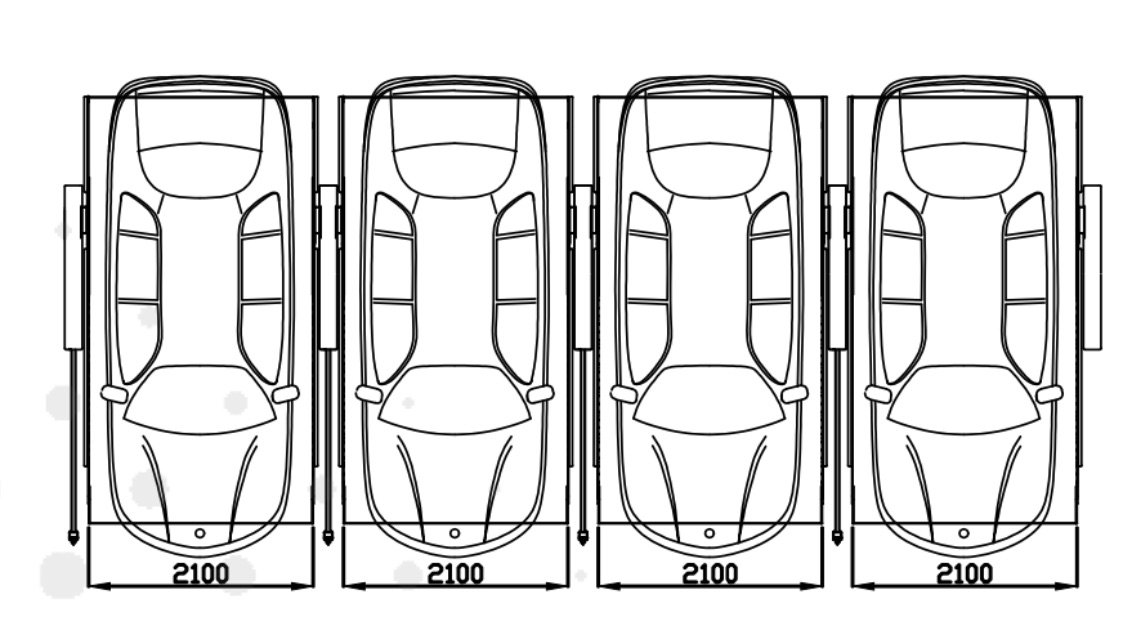 *This units combination and dimensions are only for reference, for custom requirements please contact our sales to check out.
Conclusion
The success of this project in the Guatemalan residential complex serves as an exemplary model for parking space optimization. The utilization of 30 units
of Hydro-Park 1127 hydraulic parking lifts enabled the complex to make the most of its existing parking area without the need for extensive land expansion.
This approach has far-reaching implications for other urban areas grappling with similar parking challenges. By adopting innovative solutions like
Hydro-Park 1127, we can unlock the potential of vertical space and transform urban parking areas into efficient and space-saving facilities, thus enhancing
the quality of life for residents in such communities.