Introducing the S-VRC-2 Two-Platform Scissor Lift –
Transform Your Underground Parking Experience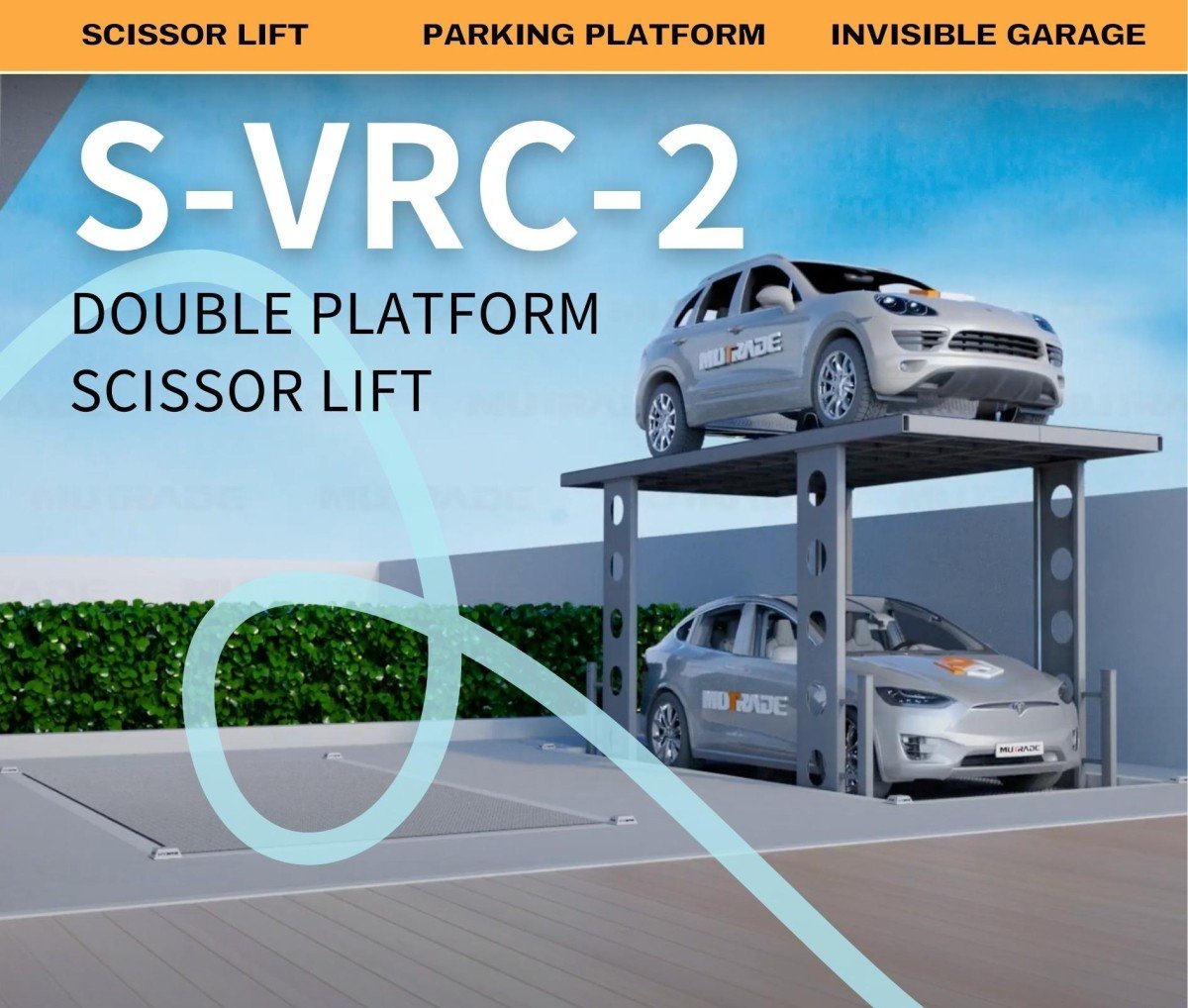 In the realm of modern urban living, where space is a precious commodity and aesthetics matter more than ever, traditional parking solutions no longer suffice. As a leading innovator in parking equipment, Mutrade introduces the groundbreaking S-VRC-2 Two-Platform Scissor Lift – a game-changing solution that not only addresses the challenges of limited space and security concerns but also adds an element of luxury and innovation to parking facilities.Are you ready to revolutionize the way you park your vehicles? S-VRC-2 Two-Platform Scissor Lift is the cutting-edge solution you've been waiting for. Designed to
optimize space utilization and enhance security, this innovative lift system creates an invisible garage right beneath your feet. Say goodbye to conventional parking struggles
and welcome a new era of convenience and style.
Addressing Urban Challenges

Versatile Usage Scenarios

Advantages Over Ramp Systems

A Cut Above the Rest

Effortless Parking and Retrieval
Addressing Urban Challenges
Space Limitations: Urban environments demand smarter parking solutions due to limited space availability. S-VRC-2 lifts effortlessly conquer this challenge by utilizing
vertical space, doubling your parking capacity without expanding your surface footprint.
Security Concerns: Traditional parking spaces are susceptible to theft, vandalism, and damage. With S-VRC-2 lift, your vehicles remain tucked away underground, out
of sight from prying eyes, ensuring optimal security for your valuable assets.
The challenges of urban living have sparked the need for inventive parking solutions. Limited space and the desire to maintain aesthetic harmony with the surroundings
are critical factors that have driven the development of the S-VRC-2 Two-Platform Scissor Lift. This lift defies space limitations by efficiently utilizing vertical space,
transforming conventional parking areas into underground garages, thus unlocking the potential for double the parking capacity.
Versatile Usage Scenarios
S-VRC-2 Two-Platform Scissor Lift offers a range of usage scenarios that cater to both residential and commercial needs. Picture transforming your driveway into an
underground marvel, where vehicles seemingly disappear beneath the ground, creating a seamless and stunning landscape. The lift is equally adept at catering to
commercial establishments, offering secure and stylish parking options that blend seamlessly with the architecture. Moreover, the lift's customizable design allows for
surface coverings that align with the surrounding landscape, ensuring that it harmonizes effortlessly with its environment.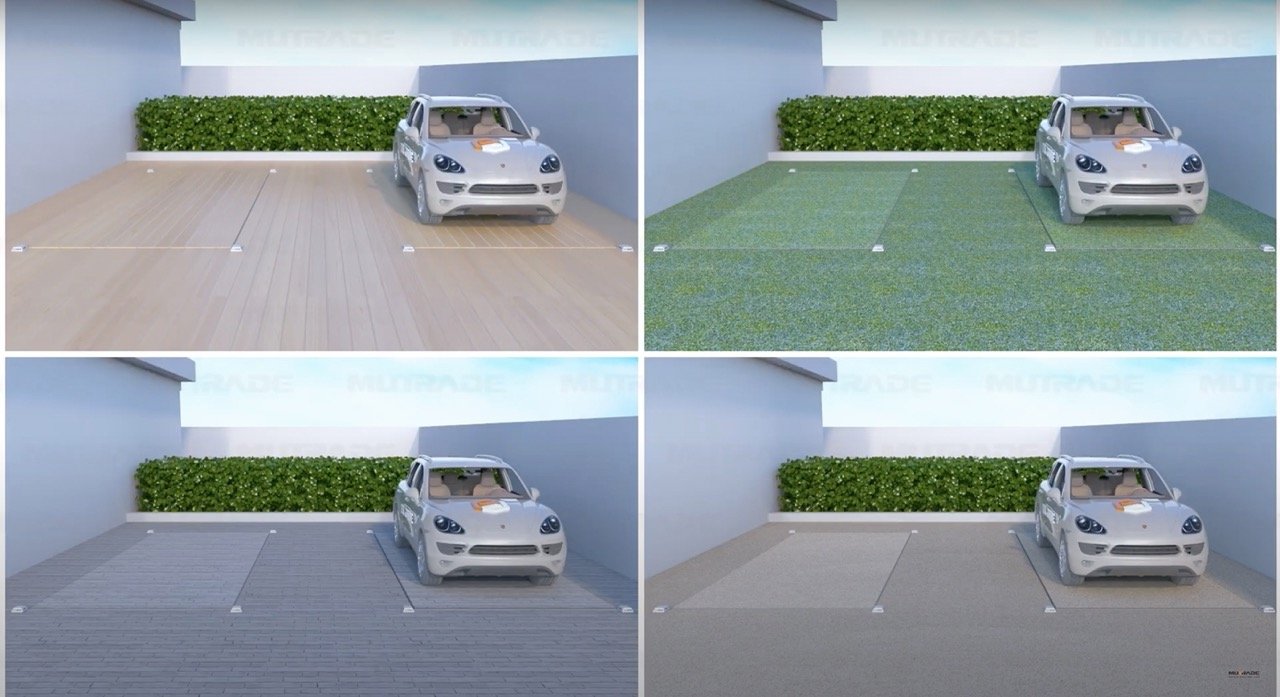 Residential Marvel: Imagine converting your driveway into an underground garage. S-VRC-2 lift adds an element of luxury to your residence while maximizing
outdoor space for landscaping and recreational activities.
Commercial Excellence: Transform your commercial establishment by utilizing the underground area for parking. Provide customers and employees with secure,
efficient, and stylish parking facilities while maintaining an uncluttered exterior appearance.
Advantages Over Ramp Systems
When compared to traditional ramp systems, S-VRC-2 lift offers a plethora of advantages. Firstly, it requires significantly less space, making it ideal for tight
urban areas. Secondly, its concealed nature provides enhanced security, protecting vehicles from theft and weather-related damage. Thirdly, the lift's aesthetic
appeal transforms parking from a mundane chore to a fascinating experience.
A Cut Above the Rest
What sets Mutrade S-VRC-2 apart from other manufacturers' offerings? The answer lies in its design precision, technological innovation, and commitment to
quality. With an emphasis on safety, durability, and user experience, the S-VRC-2 lift offers a superior solution for underground parking. It's not just a piece of
equipment; it's a statement of excellence.
Advantages of the S-VRC-2 Lift:
Space Optimization: The dual-platform design of the lift enables two vehicles to be parked independently, effectively doubling your parking cap

Invisibility: Elevate your parking experience with the illusion of an invisible garage. Impress onlookers with vehicles seemingly appearing and disappearing

as they ascend and descend.

Enhanced Security: Protect your vehicles from theft, weather, and damage by storing them underground. The concealed nature of the lift prevents unauthorized

access.


Aesthetic Enhancement: Elevate the visual appeal of your property by eliminating the need for traditional parking structures and preserving open space.
Effortless Parking and Retrieval
S-VRC-2 Two-Platform Scissor Lift redefines the parking experience. The process is simple and seamless – drive onto the lift's platforms, secure your vehicle,
and activate the lift using the intuitive control panel. Watch as the lift smoothly transports your vehicle to its designated underground storage area, shielded from
external elements. When it's time to retrieve your vehicle, activate the lift, and watch your car emerge gracefully, ready for your next journey.
Conclusion
S-VRC-2 Two-Platform Scissor Lift from Mutrade is not just a piece of parking equipment; it's a testament to innovation, aesthetics, and efficient space
utilization. By overcoming the challenges of limited space and security concerns, this lift creates a harmonious blend of functionality and elegance. Elevate
your parking experience with the S-VRC-2 – where convenience, security, and style converge seamlessly.